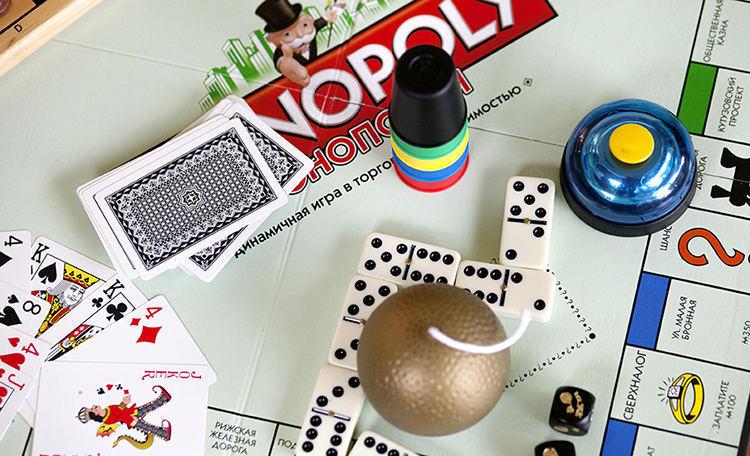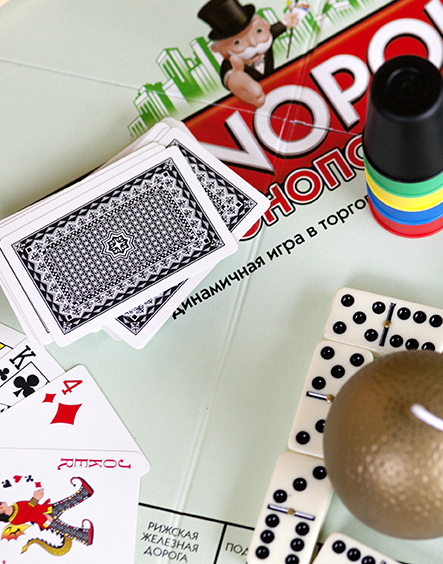 To play and diversify the cold autumn evenings will help board games that are suitable for both a small-chamber entertainment and large and noisy companies.
There is no weather in the promenades and you want to spend more time in front of the fireplace in the embrace of a warm blanket? We know how to help fun and gambling leisure time for small and large guests of our hotel complex. At your service - a whole range of table games, among which everyone will find entertainment for their liking.
Do you like to spend time watching a movie with a box of popcorn? Do not deny yourself and in this pleasure! Each of the cottages SunRay is equipped with a 3D cinema system with 3D-glasses and a whole range of movies that will help to have a great time, gathered together in front of a large screen. Choose a movie and enjoy the best video and sound quality!
And even the most gloomy weather can be an excellent occasion to spend a warm evening in a friendly company and get a new charge of vivacity and positive emotions.