SunRay hotel complex is a perfect place for recreation including a concept of comfort thought out to the last detail. The complex is located on the bank of Samara Gulf, 20 minutes drive from the center of Dnipro city that fives you and opportunity to immerse yourself in the atmosphere of coziness and comfort. The hotel complex has highly developed infrastructure so our guests can fully enjoy their leisure. Pleasant impressions and high quality services will make SanRay your favorite recreation place.
SERVICE & LUXURY
The infrastructure of the hotel complex is developed at a high level, it will help the guests of the complex, enjoy the holiday as much as possible. A lot of pleasant impressions and high quality of services, will make SunRay your favorite holiday destination.
International Hospitality Awards
INTERNATIONAL AWARDS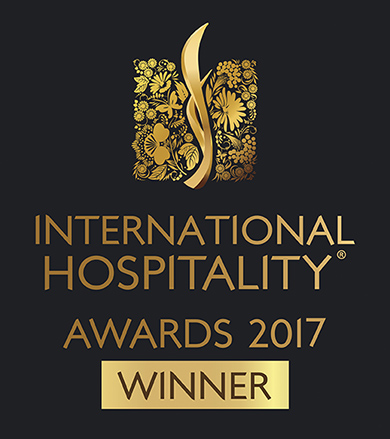 Oscar in the hotel business. The annual award chooses the best hotels in Europe in various categories: Best Country Hotel, Best Business Hotel and in other areas.
Selection takes place in several stages. Preliminary applications are submitted for the nominations in which the hotel wishes to participate. On the part of the International Hospitality Awards, the hotel receives confirmation that participation is possible and the most interesting begins. Preparation for participation in the prize. The hotel is checked by all standards and requirements of the International Hospitality Awards. Everything is taken into account: from greetings at the reception of the hotel, to pages in social networks. After all, the best should be the best in everything. As a rule, hotels are visited by secret visitors from the commission to check everything personally.
Having passed all the requirements of the commission, the hotel completes the preparation of the presentation and waits for the cherished day. The date of announcement of the results is known in advance. The closer the gala dinner, the Mezhna which is attended by all the participants of the award, the stronger the tension: they endure everything. And the administrative apparatus, and engineering, the kitchen and the room service department.
On February 18, 2018 SunRay hotel and restaurant complex became the Best mini-hotel in Europe according to the International Hospitality Awards. This award is the result of round-the-clock labor of all personnel of the complex. The contribution of each employee is invaluable and inalienable. After all, the correctly assigned work is a well-coordinated mechanism. We have been preparing since the first day of the opening and do not cease to move forward now.
Get the award in the Best Mini Hotel category - make sure that we did everything right. We got. And we were convinced.
But! Without you, our guests, nothing would have happened. Because only because you trust your rest to us, thanks to your voices we have become the best. Thank you!
There are new heights ahead, distant horizons, but nothing is impossible when there is an aspiration.