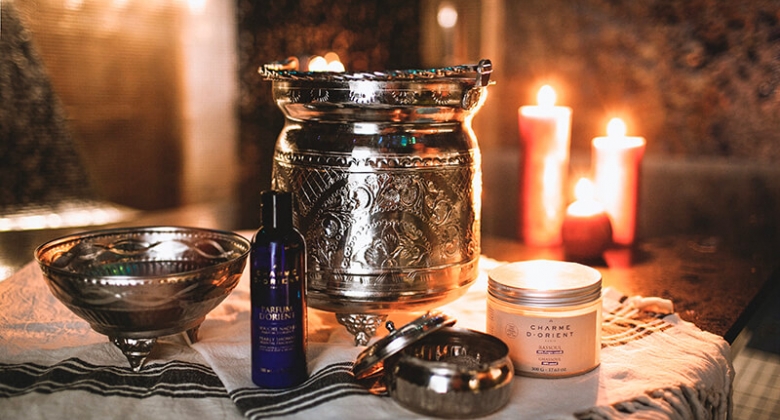 My ideal SPA day
Driven by your preferences the Complex's experts have designed a unique SPA day – body care service package based on the efficient set of SPA procedures, massage techniques.
Steaming with brooms in russian bath;

Body scrub or wrap for selection:

Mustard salt peeling with the addition of beer;

Honey peeling ;

Wrapping in herb;

Hammam visit;

Swimming pool with Jacuzzi;

Body care for selection:

Back massage;

Massage of the collar zone and head;

Foot Massage.
Freshly made aromatic tea with honey and herbs to help you relax
and get the best effect of health treatments. And your day with a SPA- set lunch from
the restaurant of a specially designed menu of healthy food.
Price in UAH (Including VAT 20%

Package price for 1 guest (150 minutes)

2000,00

Package price for 2 guests (240 minutes)

3500,00
Professional steam in a Russian bath
Professional steaming in the Russian bath is designed for one and several guests, lasts 2 hours. During this time in the best paired traditions and with the personal support of bath attendant.
Visiting a Russian bath (2 hours);

Independent heating;

Warming in 4 stages:

Scrubbing the body with sezale gloves;

Steaming with brooms;

Steaming with salt peeling;

Steaming with honey, wrapping in herbs.
All procedures are accompanied by a drinking regime - water, or herbal tea. Most importantly, at the beginning individual selection of procedures is performed separately for men, or for women.
An immersion in the hole, especially effective in the winter, a counter-wave pool and an open-air jacuzzi overlooking the bay, will complement your program.
Price in UAH

(Including VAT 20%)

Program cost for 1 guest

(2 hours)

1800,00
Detox in a Russian steam bath
All functions of the program are directed at deep skin cleansing, improving blood flow, increasing metabolism, eliminating puffiness, fat burning. The procedure is helping to restore the skin to its original smoothness, elasticity and elasticity. With a nice warming thermo effect, at a comfortable temperature for the body.
Body scrubbing with linen gloves;
Light steaming with brooms;
Honey massage;
Wrapping in herbs with grapefruit and nutritious cream;
Detox smoothie.
Price in UAH

(Including VAT 20%)

Program cost for 1 guest

(1,5 hours)

1500,00
Traditional hammam
The gradual change of temperature, the warm stone and massage are a whole layer of culture that will give the general body healing, relaxation and a pleasant feeling of calm.
Spa use (pool, jacuzzi, Hammam); li>
The ritual in the hammam includes: li>

Body scrub with black soap and kesse; li>
Soap massage; li>
Moisturizing; li>
Herbal tea and healthy snacks (nuts, raisins and cookies). li> ul> ul>

Price in UAH

(Including VAT 20%)

Program cost for 1 guest

(75 minutes)

1800,00